The Foundry dirigirá la escuela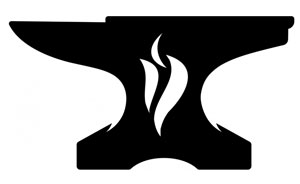 Estimados padres/tutores,                                                                                         3/13/2020
Por precaución, a partir del lunes 16 de marzo de 2020, Hall County Schools and The Foundry dirigirá la escuela desde casa durante toda la semana.  El distrito supervisará de cerca y evaluará la situación para determinar si la escuela desde casa debe extenderse más allá de una semana, y las partes interesadas serán notificadas al final del día hábil el jueves 19 de marzo de 2020.
Durante este tiempo, nosotros proporcionaremos:
Los estudiantes de 6to a 8vo grado, recibirán una carpeta con trabajo para cada una de sus clases. Estas asignaciones deben ser completadas y regresadas una vez que regresen a la escuela.
También publicaremos copias de la asignación en nuestro sitio web de la escuela.
Todos los estudiantes de la Escuela Secundaria tendrán que trabajar en sus clases de Edgenuity. Edgenuity es accesible desde un IPad, portátil o teléfono inteligente, si desea hacer un arreglo para recibir un Chromebook prestado de la escuela por favor envíe un correo electrónico al Sr. Gray gray@hallco.org.
Todos los maestros estarán disponibles para ayudar con cualquier pregunta o apoyo desde las 8-11 am y de 1-4 pm todos los días de la semana que viene.
Para ponerse en contacto con los maestros, envíe un correo electrónico a:
Anne.Threadgill@hallco.org  Matthew.Goodman@hallco.org
Brian.Armistead@hallco.org Zach.English@hallco.org
Cathy.Lowther@hallco.org    Angie.Mcneal@hallco.org
Muchas gracias por su collaboration, The Foundry Staff
https://alc.hallco.org/web/wp-content/uploads/2019/12/TFNewsLogo300.jpg
184
300
Bryan Gray
https://alc.hallco.org/web/wp-content/uploads/2019/11/8.png
Bryan Gray
2020-03-13 10:02:58
2020-03-13 10:03:06
The Foundry dirigirá la escuela