The Foundry will conduct school from home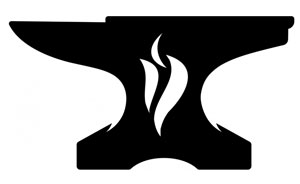 Dear Parents/ Guardians,                                                                                          3/13/2020
Out of an abundance of caution, beginning Monday, March 16, 2020, Hall County Schools and The Foundry will conduct school from home for the entire week.  The district will monitor closely and assess the situation to determine if school from home should extended beyond one week, and stakeholders will be notified by the end of the business day on Thursday, March 19, 2020.
During this time, we will be providing:
For 6-8th graders, folders with work from each of your students classes. These assignments will be due once they return to school.
We will also post copies of the assignment on our school website.
All High School students will need to work on their Edgenuity classes. Edgenuity is accessible from an IPad, Laptop or Smart Phone, if you would like to make arrangements to check out a Chromebook please email Mr. Gray at gray@hallco.org
Teachers will be available to help with any questions or support from 8-11 am and 1-4 pm everyday next week.
To make contact with the staff please email:
Anne.Threadgill@hallco.org  Matthew.Goodman@hallco.org
Brian.Armistead@hallco.org Zach.English@hallco.org
Cathy.Lowther@hallco.org    Angie.Mcneal@hallco.org
Thank you, The Foundry Staff
https://alc.hallco.org/web/wp-content/uploads/2019/12/TFNewsLogo300.jpg
184
300
Bryan Gray
https://alc.hallco.org/web/wp-content/uploads/2019/11/8.png
Bryan Gray
2020-03-13 10:03:40
2020-03-13 10:05:57
The Foundry will conduct school from home